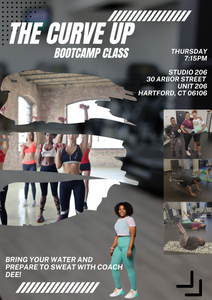 ***THURSDAY AUGUST 24th, MAT REQUIRED*** 
THE VIBE THIS WEEK IS "AFROBEATS"!!!
Ladies, come and get your curves up with me, each and every Thursday at 7:15pm!
Location:                                     
Studio 206
30 Arbor Street Unit 206                                     
Hartford, CT 06106 
I am going to teach you how to get that coca-cola bottle shape! Let's tighten up that core and grow those glutes! 
IT'S TIME TO GET BACK POPPIN' SIS!
YOU CAN HAVE THE BODY YOU DESIRE!
***Due to COVID-19, the class is capped at 20 people.***